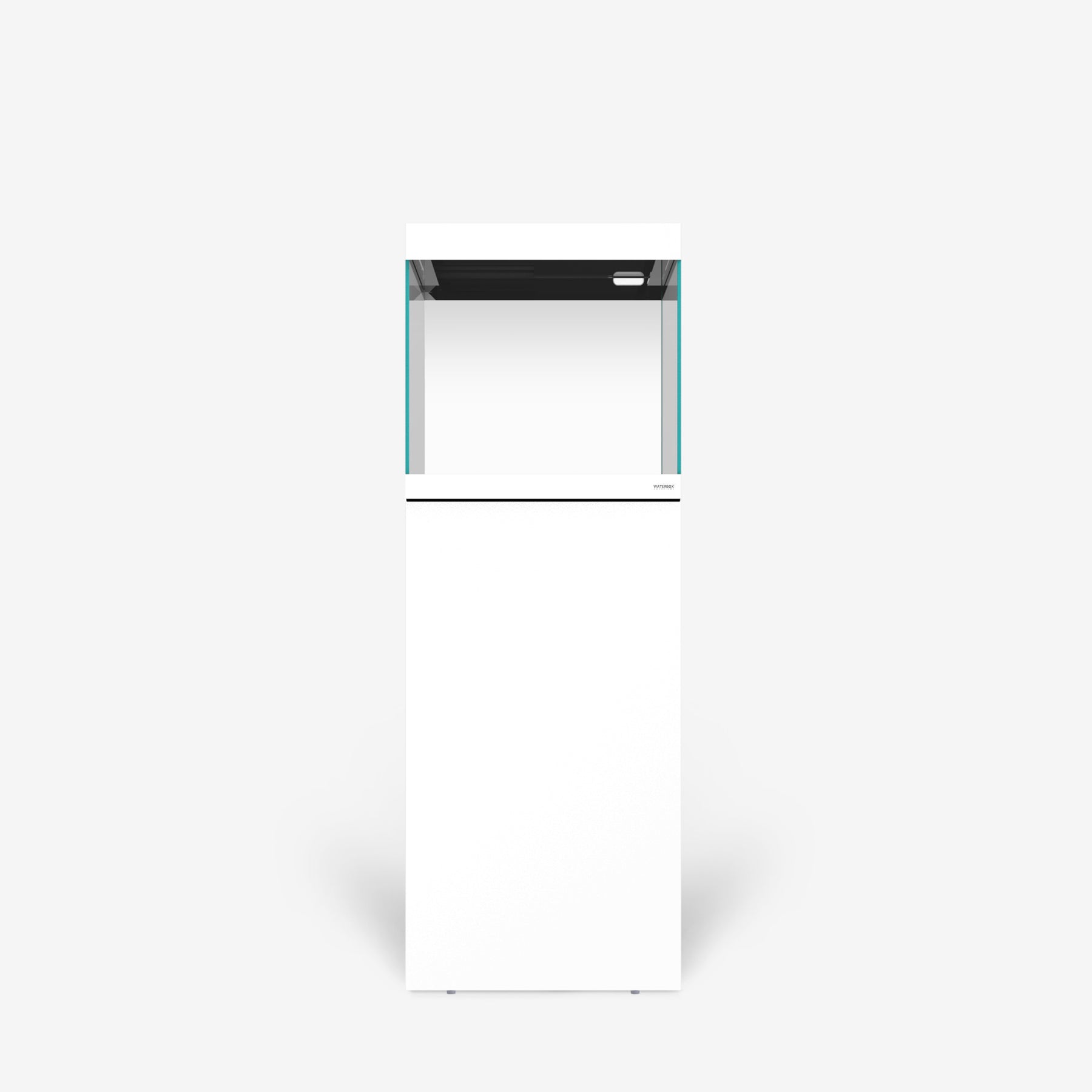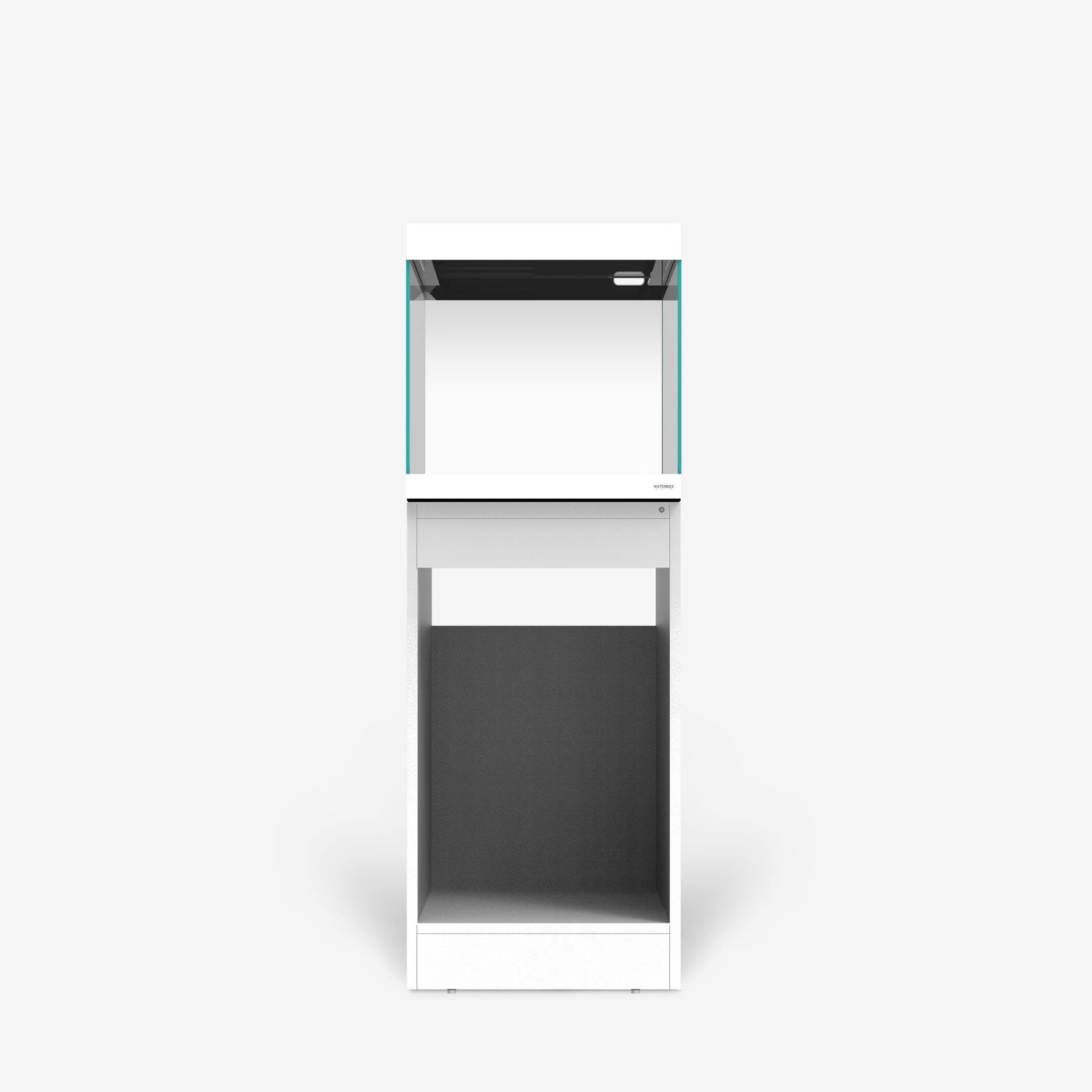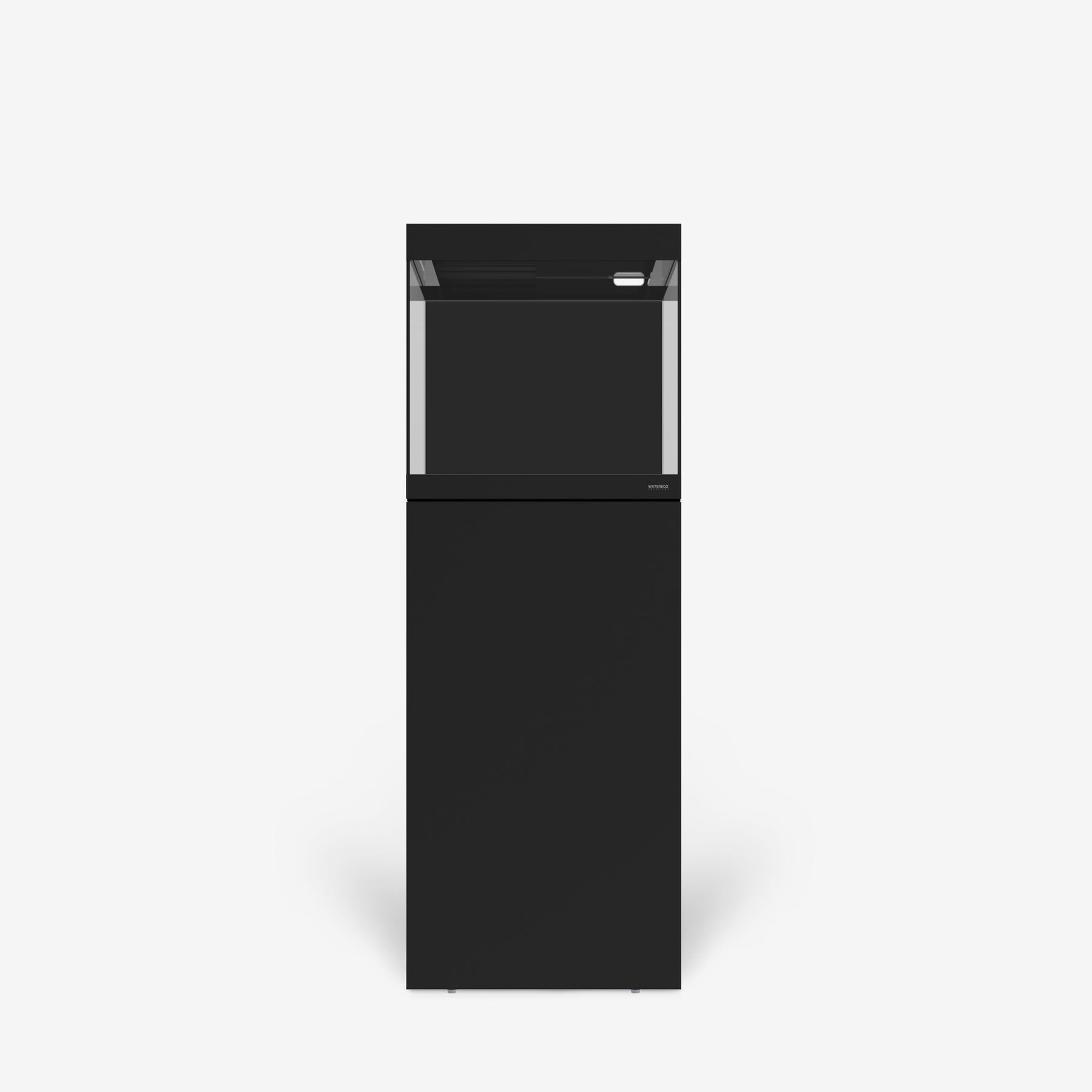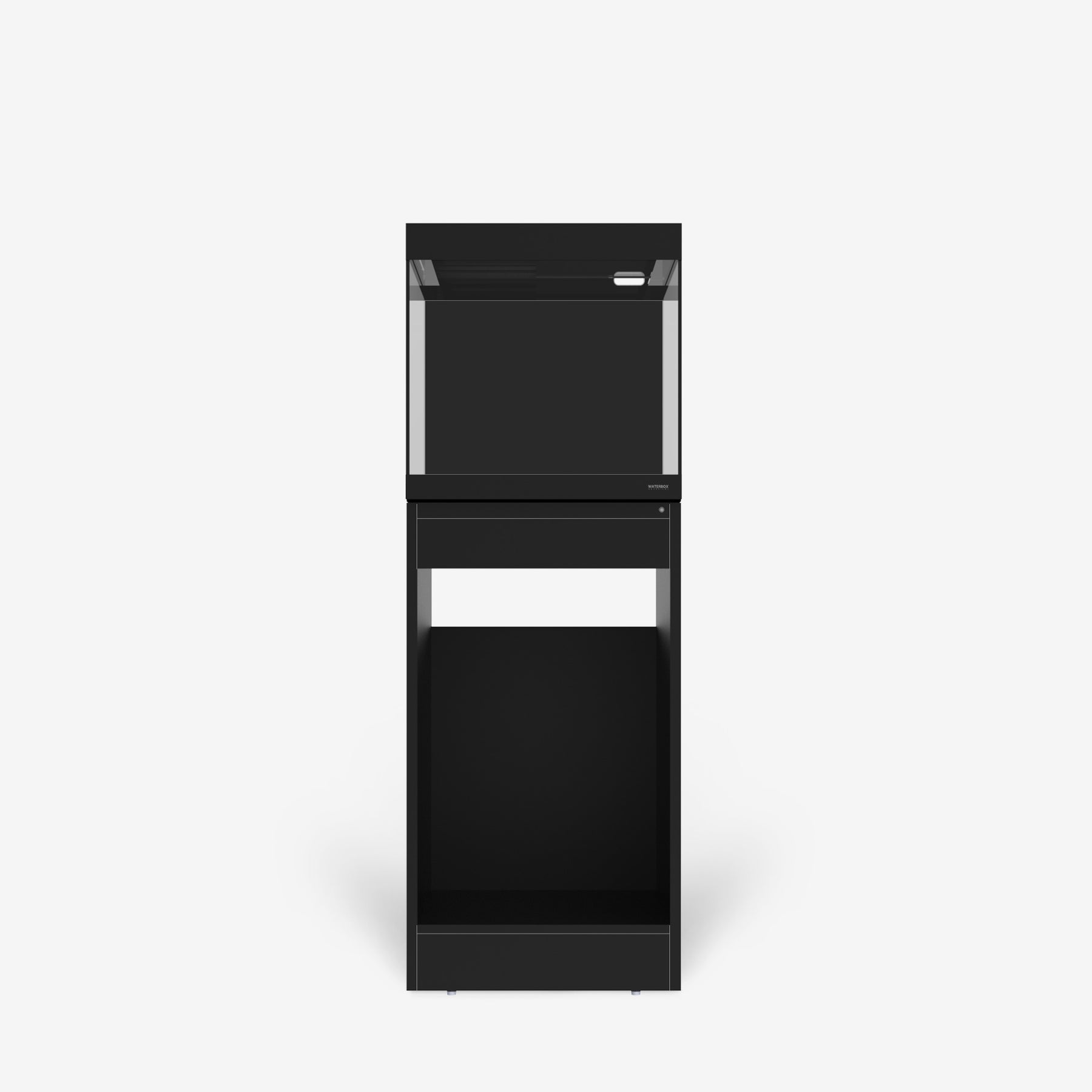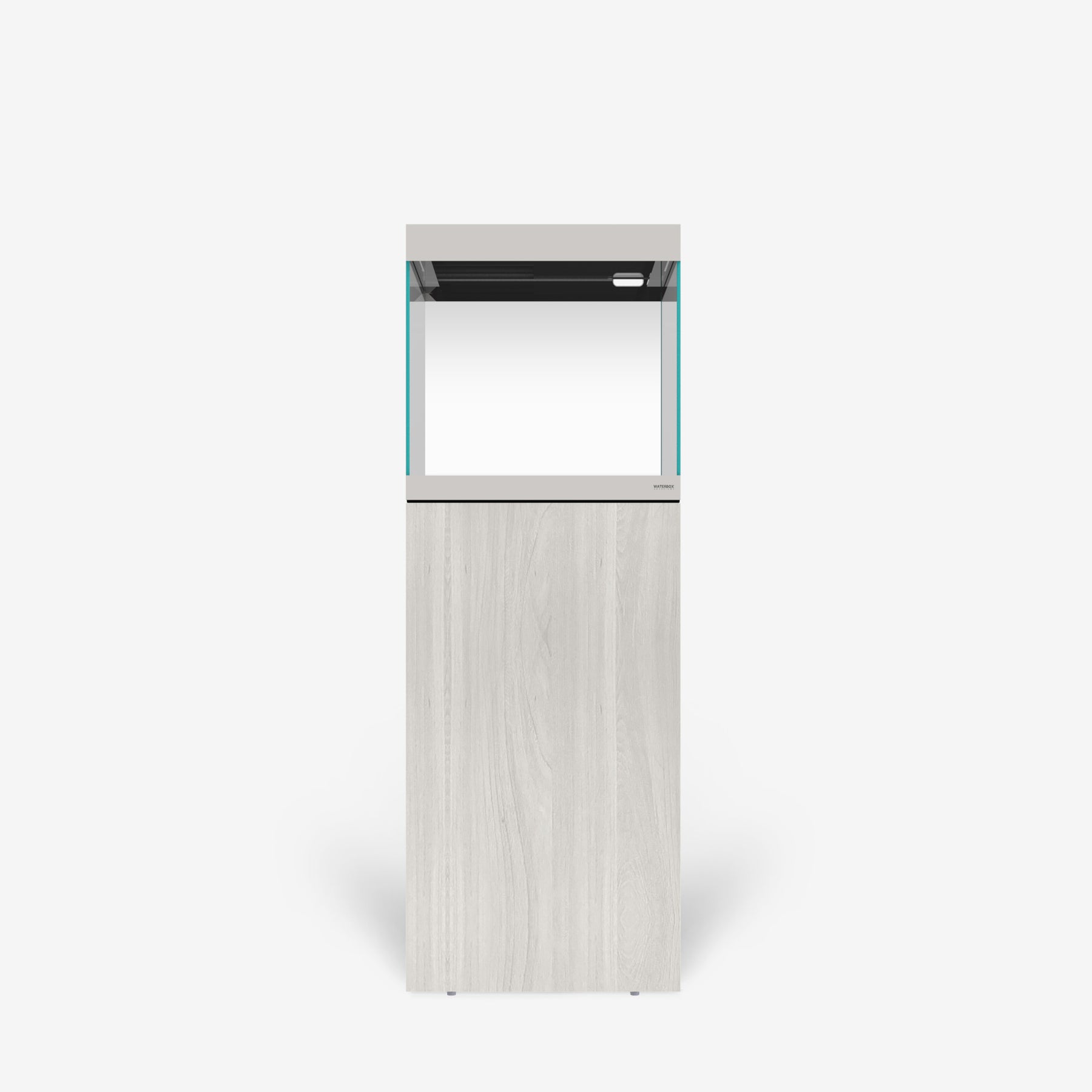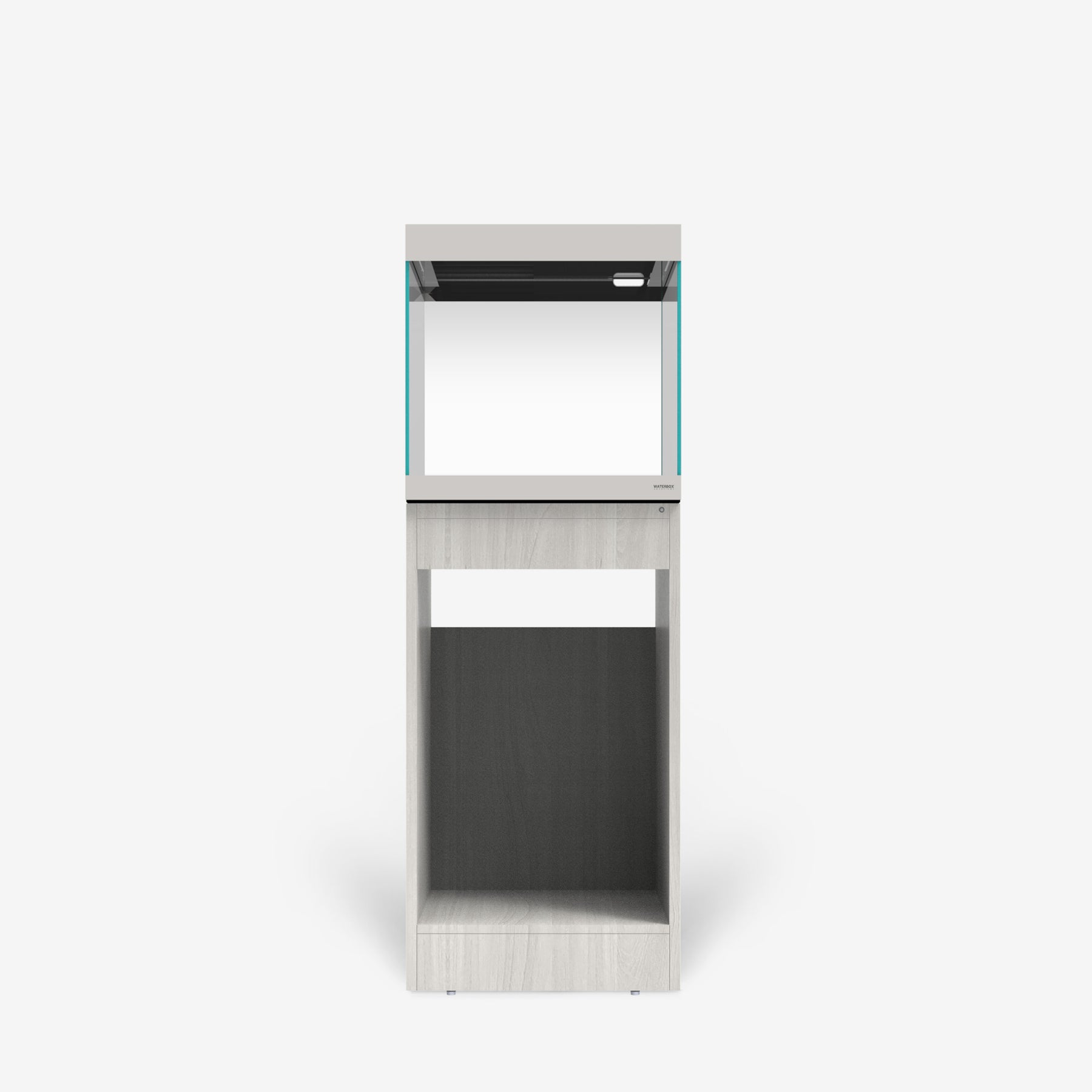 EDEN 20
• Dimensions (LxWxH): 450 x 450 x 450mm (17.7" × 17.7" × 17.7")
• Height with Cabinet: 1,260mm/49.6"
• Display Volume: 77 L/20.2 gals
• Glass Thickness: 6mm (1/4")
• EDEN Complete Includes:

 
Aquarium, Cabinet, AI Blade FW & Sicce Space EKO
View Full Specifications
In-Stock. Ships in 3-5 business days.
Modern Day Fishkeeping
Designed to adopt modern lighting, and filtrations systems our intuitive design allows you to craft your ideal aquatic environment - EDEN offers a complete package of innovation that can transform any freshwater aquarium into something extraordinary!
The Display
Amazingly Clear Display Panels
The EDEN is manufactured to the same quality you would expect from our master technicians, the Waterbox Aquariums® quality stands out above the rest. Utilizing ultra-clear glass, each EDEN aquarium offers the most transparent viewing experience possible.
Ultra-Clear diamond beveled
glass offers visual clarity.
Our
integrated glass lid
system opens from both sides and is completely optional. It also helps to hide equipment and keeps your fish safe..
Designed to work with the AI Blade, our
glass lighting mounts
conceal your lighting systems which maintains the contemporary look of the EDEN.
Each system includes one or two
rear cut outs
so you can easily integrate cansister filters, powerheads and heaters.
The Cabinetry
Contemporary Style Combined With Durability
Our Laminated Freshwater Aquarium Cabinets are thoughtfully designed to pair with your aquarium system. Optionally included with each EDEN system.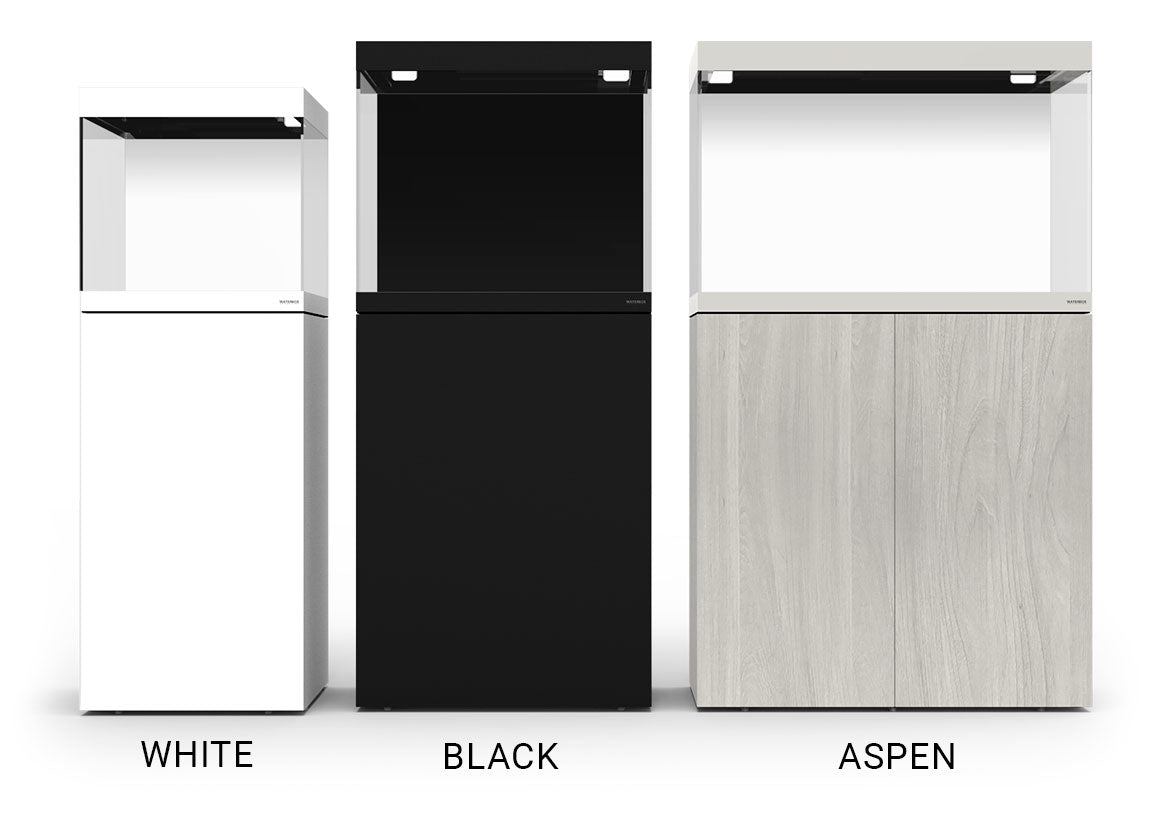 Video Tutorial
How to set up a community aquarium
Video Tutorial
How to setup a planted aquarium.
Financing
Scape Now. Pay Later.
Waterbox now offers two convenient ways to pay for your aquarium purchase over time.
Product Model
EDEN 20
EDEN 30
EDEN 40
System
System Length
450mm/17.7"
600mm/23.6"
800mm/31.5"
System Width
450mm/17.7"
400mm/15.7"
400mm/15.7"
System Height (with Cabinet)
1,260mm/49.6"
1,360mm/53.5"
1,360mm/53.5"
Aquarium
Dimensions
450 x 450 x 450mm
600 x 400 x 550mm
800 x 400 x 550mm
17.7" × 17.7" × 17.7"
23.6" × 15.7" × 21.7"
31.5" × 15.7" × 21.7"
Aquarium Volume
77 L/20.2 gals
111 L/29.4 gals
150 L/39.5 gals
Glass Thickness
6mm (1/4")
8mm (5/16")
8mm (5/16")
Glass Material
Ultra-clear Low Iron glass
Transmittance
91%
Joints
Regular 90°
Tank Lid
5mm Black Glass
Max Water Level
404mm (15.9")
504mm (19.8")
504mm (19.8")
Max LED Lighting Length
438mm (17.2")
584mm (23")
784mm (30.9")
Min LED Lighting Length
388mm (15.2")
534mm (21")
734mm (28.9")
Max LED Lighting Thickness
19mm (3/4")
19mm (3/4")
19mm (3/4")
Max Canister Filter Piping
DN15 (20mm/3/4")
DN15 (20mm/3/4")
DN20 (25mm/1")
Vinyl on Rear Glass
Black for BLK, White for WHT and ASP
Silicone Color
Black for BLK, Clear for WHT and ASP
Top Banding Width
60mm (2.4")
Bottom Banding Width
40mm (1.5")
EVA Mat (Black)
x 1
Cabinet
Cabinet Model
PB 1818
PB 2416
PB 3216
Cabient Dimensions
450 x 450 x 810mm
600 x 400 x 810mm
800 x 400 x 810mm
17.7"×17.7"×31.9"
23.6"×15.7"×31.9"
31.5"×15.7"×31.9"
Cabinet Material
18mm Particle Board, PVC Laminated
Cabinet Color
WHT-White, BLK-Black, ASP-Aspen