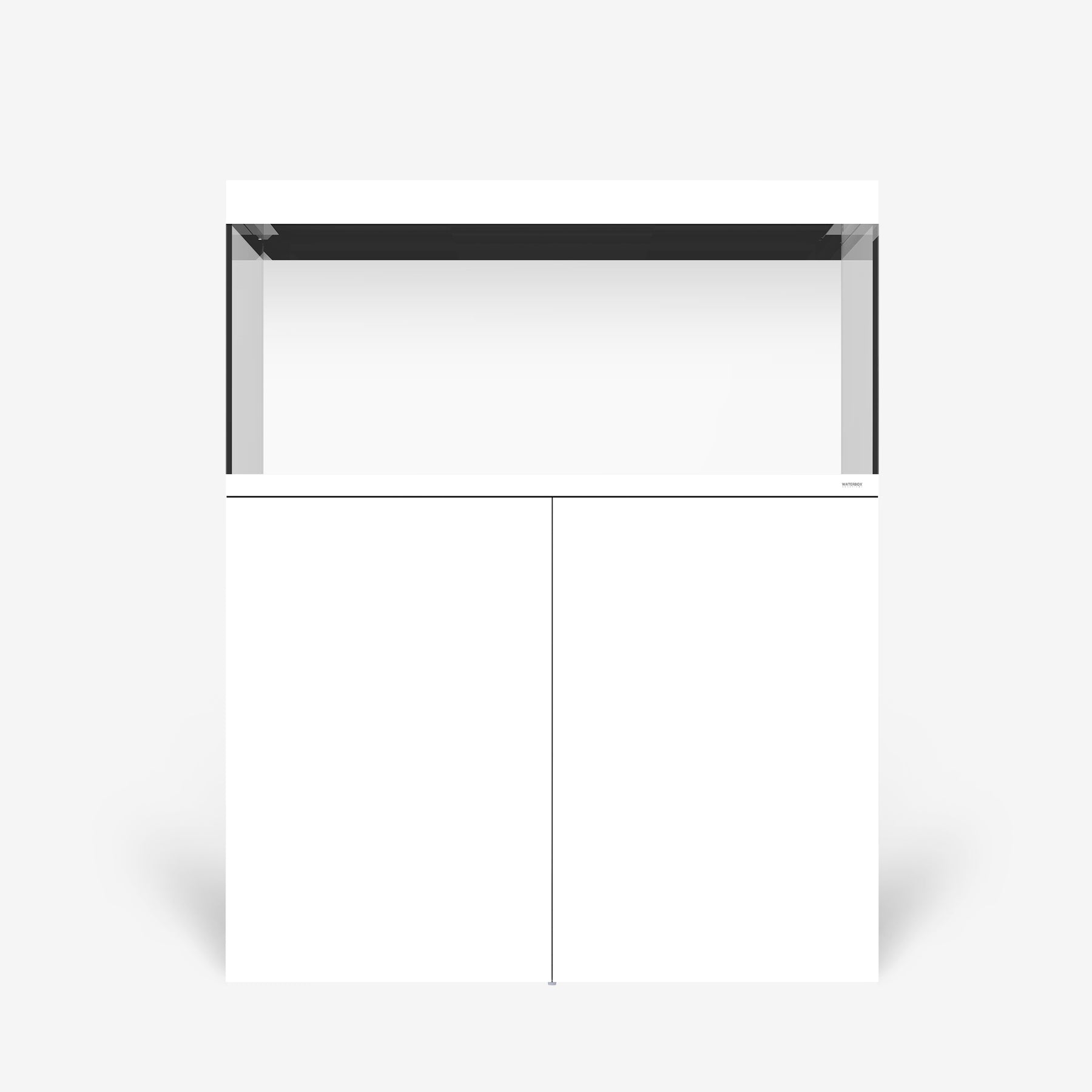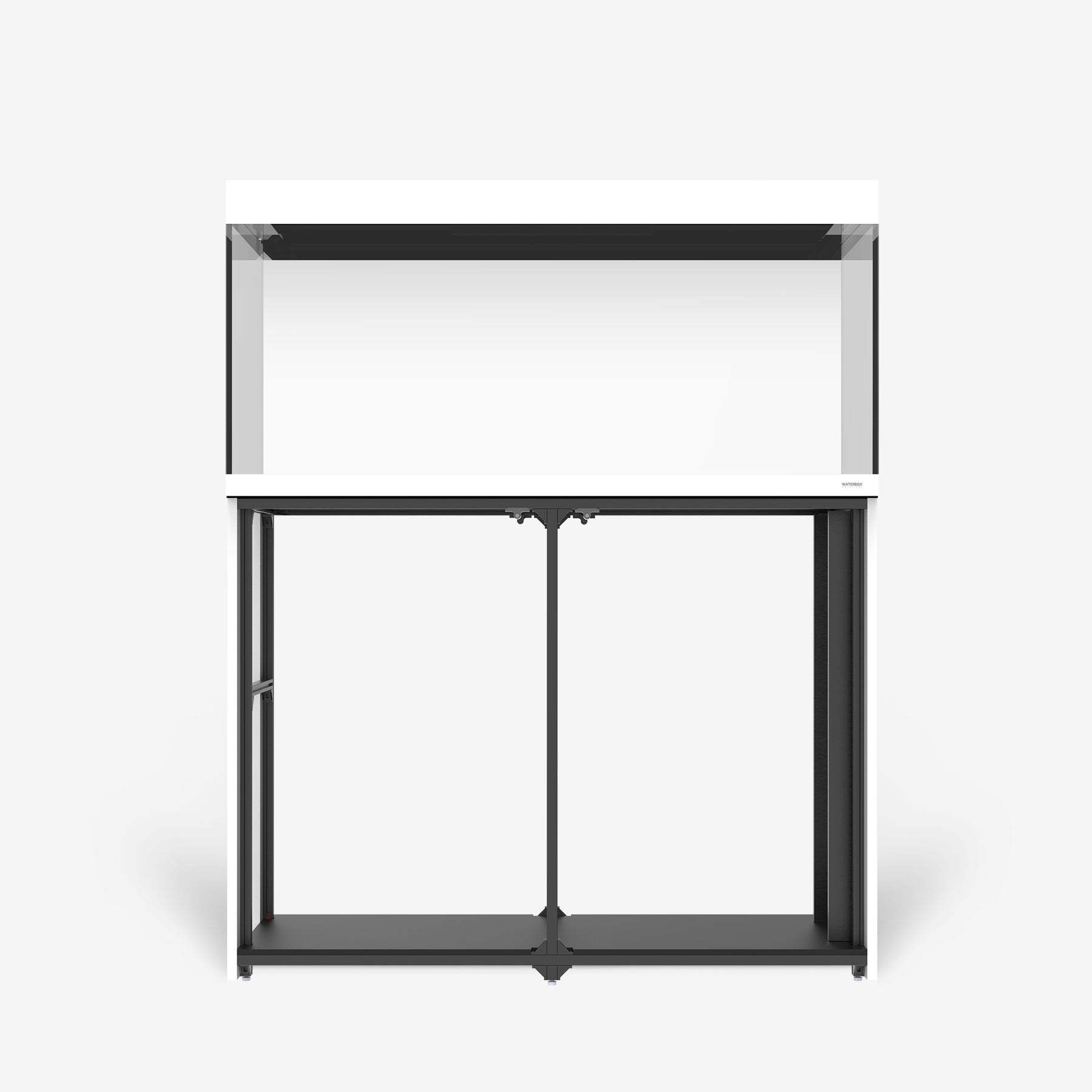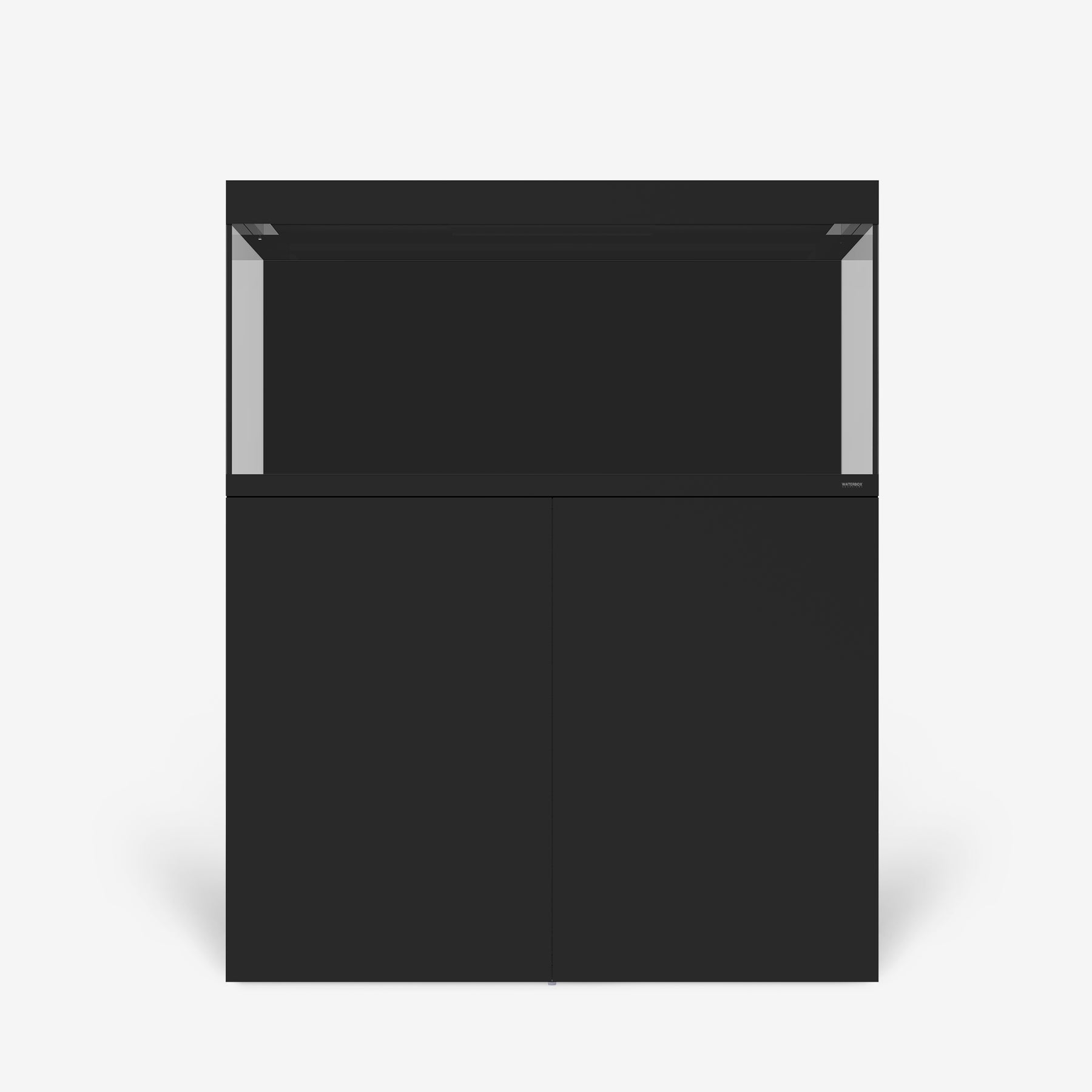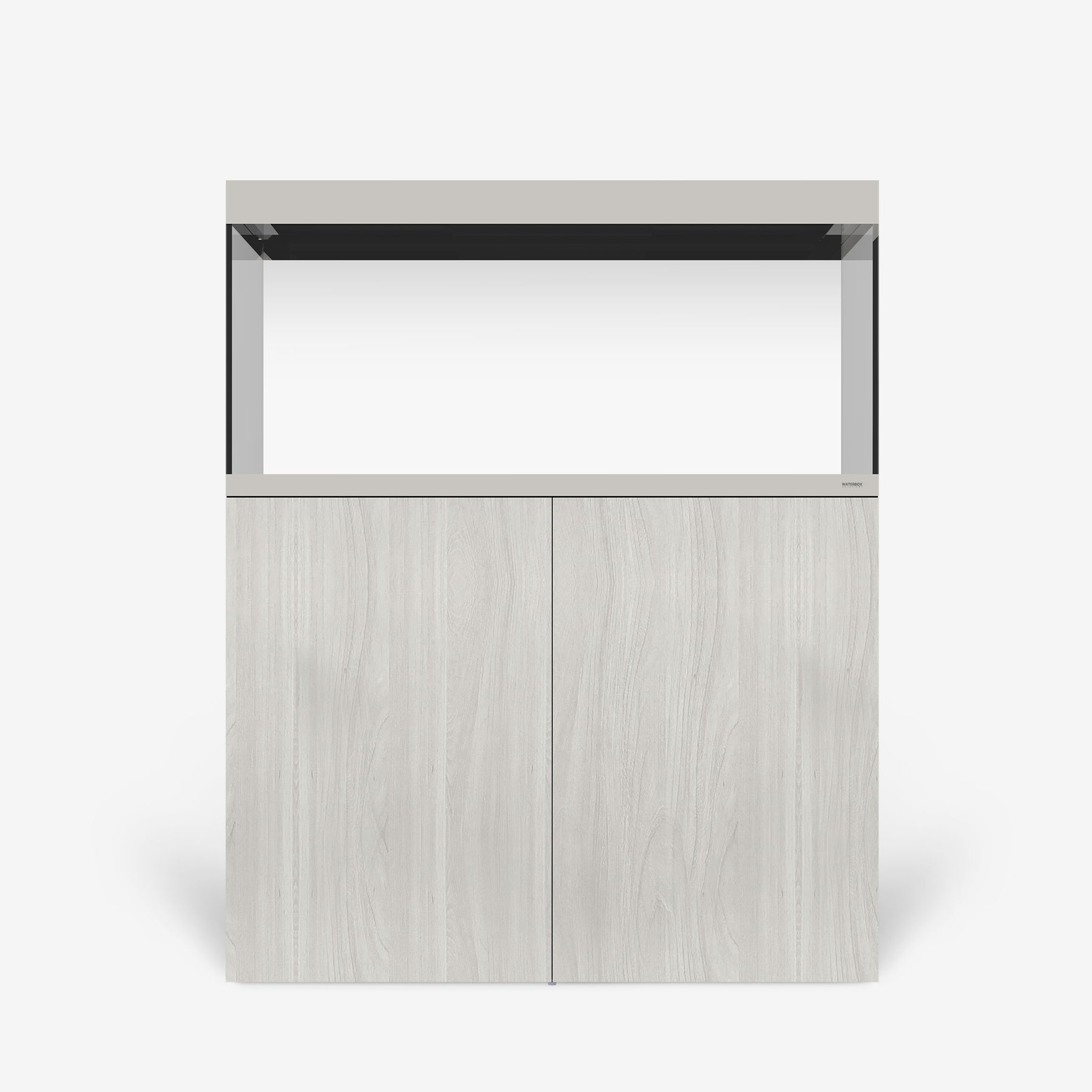 EDEN X 80 Peninsula
• Dimensions (LxWxH): 1200 x 500 x 580mm (47.2" x 19.7" x 22.8")
• Height with Cabinet: 1480mm / 58.3"
• Display Volume: 302 L / 80 gals
• Glass Thickness: 10mm

• Includes: Aquarium & Cabinet
• EDEN Complete Includes: Aquarium, Cabinet, AI Blade FW & Sicce Space EKO
View Full Specifications
Bundle:
EDEN X 80 PENINSULA
The Display
Bigger Amazingly Clear Display Panels
Crafted with ultra-clear glass, you'll enjoy an unmatched view of your mesmerizing aquatic world from every perspective.
Ultra-Clear diamond beveled
glass offers visual clarity.
Our
integrated glass lid
system opens from both sides and is completely optional. It also helps to hide equipment and keeps your fish safe..
Designed to work with the AI Blade, our
glass lighting mounts
conceal your lighting systems which maintains the contemporary look of the EDEN.
Each system includes one or two
rear cut outs
so you can easily integrate cansister filters, powerheads and heaters.
Accessibility and Durability
Unveiling our new marine-grade cabinetry system. Showcasing strength, durability, and corrosion resistance. With long lasting performance at its core, this series is engineered to stand the test of time.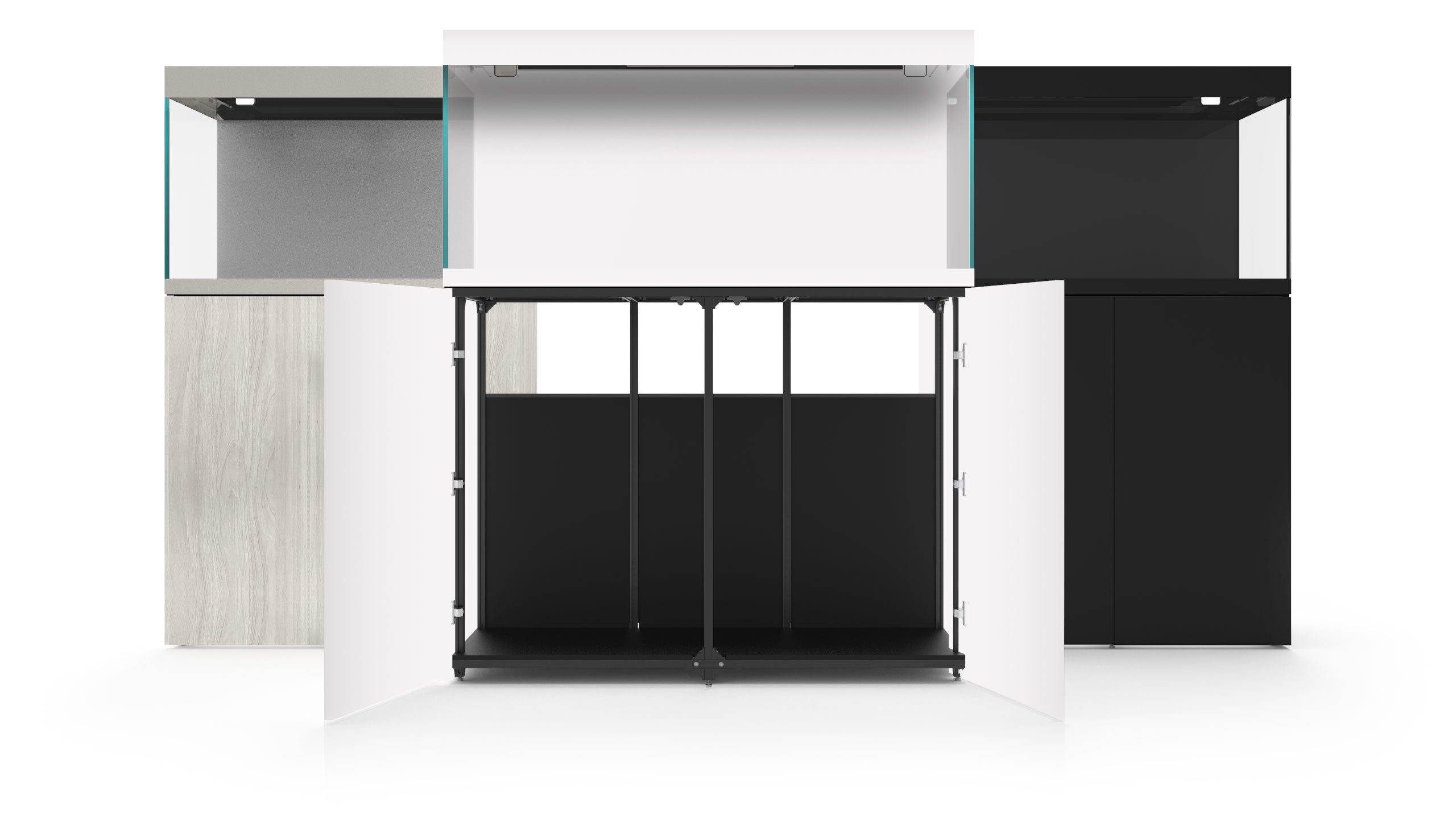 Constructed with 20 mm aluminum framing to easily withstand the weight and humidity of your aquarium system.
Laminated wood panels skirt the aluminum framing for a sleek, modern look.
Ajustable leveling feet provide an easy and effective way to ensure your aquarium is level.
The Peninsula model opens on both sides for maximum accessibility.
Video Tutorial
How to set up a community aquarium
Video Tutorial
How to setup a planted aquarium.
Financing
Scape Now. Pay Later.
Waterbox now offers two convenient ways to pay for your aquarium purchase over time.
Product Model
EDEN X 60
EDEN X 80
EDEN X 80 Peninsula
System
System Length
900mm/35.4"
1200mm/47.2"
1200mm/47.2"
System Width
500mm/19.7"
500mm/19.7"
500mm/19.7"
System Height (with Cabinet)
1480mm/58.3"
1480mm/58.3"
1480mm/58.3"
Aquarium
Dimensions
900 x 500 x 580mm
1200 x 500 x 580mm
1200 x 500 x 580mm
35.4" × 19.7" × 22.8"
47.2" × 19.7" × 22.8"
47.2" × 19.7" × 22.8"
Aquarium Volume
225 L/59 gals
302 L/80 gals
302 L/80 gals
Glass Thickness
10mm (2/5")
10mm (2/5")
10mm (2/5")
Glass Material
Ultra-clear Low Iron glass
Transmittance
91%
Joints
Regular 90°
Tank Lid
5mm Black Glass
Max Water Level
516mm (20.3")
514mm (20.2")
514mm (20.2")
Max LED Lighting Length
880mm (34.7")
1180mm (46.5")
1180mm (46.5")
Min LED Lighting Length
790mm (31.1")
1090mm (42.9")
1090mm (42.9")
Max LED Lighting Thickness
27mm (1.1")
27mm (1.1")
27mm (1.1")
Max Canister Filter Piping
DN20 (25mm/1")
DN20 (25mm/1")
DN20 (25mm/1")
Vinyl on Rear Glass
Black for BLK, White for WHT and ASP
Silicone Color
Black for BLK, Clear for WHT and ASP
Top Banding Width
80mm (3.2")
Bottom Banding Width
40mm (1.5")
EVA Mat (Black)
x 1
Cabinet
Cabinet Model
ALU 3620
ALU 4820
ALP 4820
Cabient Dimensions
900 x 500 x 900mm
1,200 x 500 x 900mm
1,200 x 500 x 900mm
35.4" × 19.7" × 35.4"
47.2" × 19.7" × 35.4"
47.2" × 19.7" × 35.4"
Cabinet Material
18mm Particle Board, PVC Laminated
Cabinet Color
WHT-White, BLK-Black, ASP-Aspen