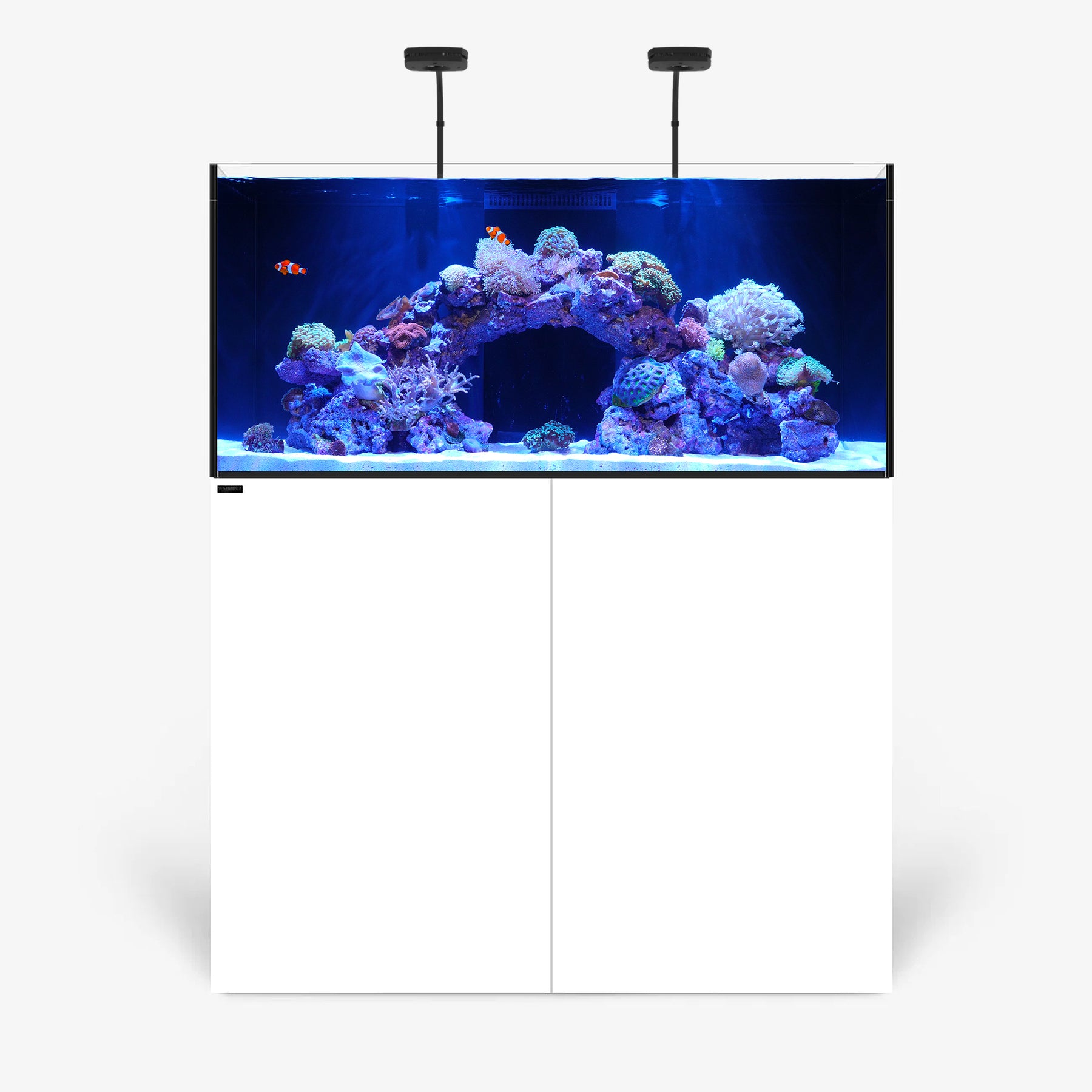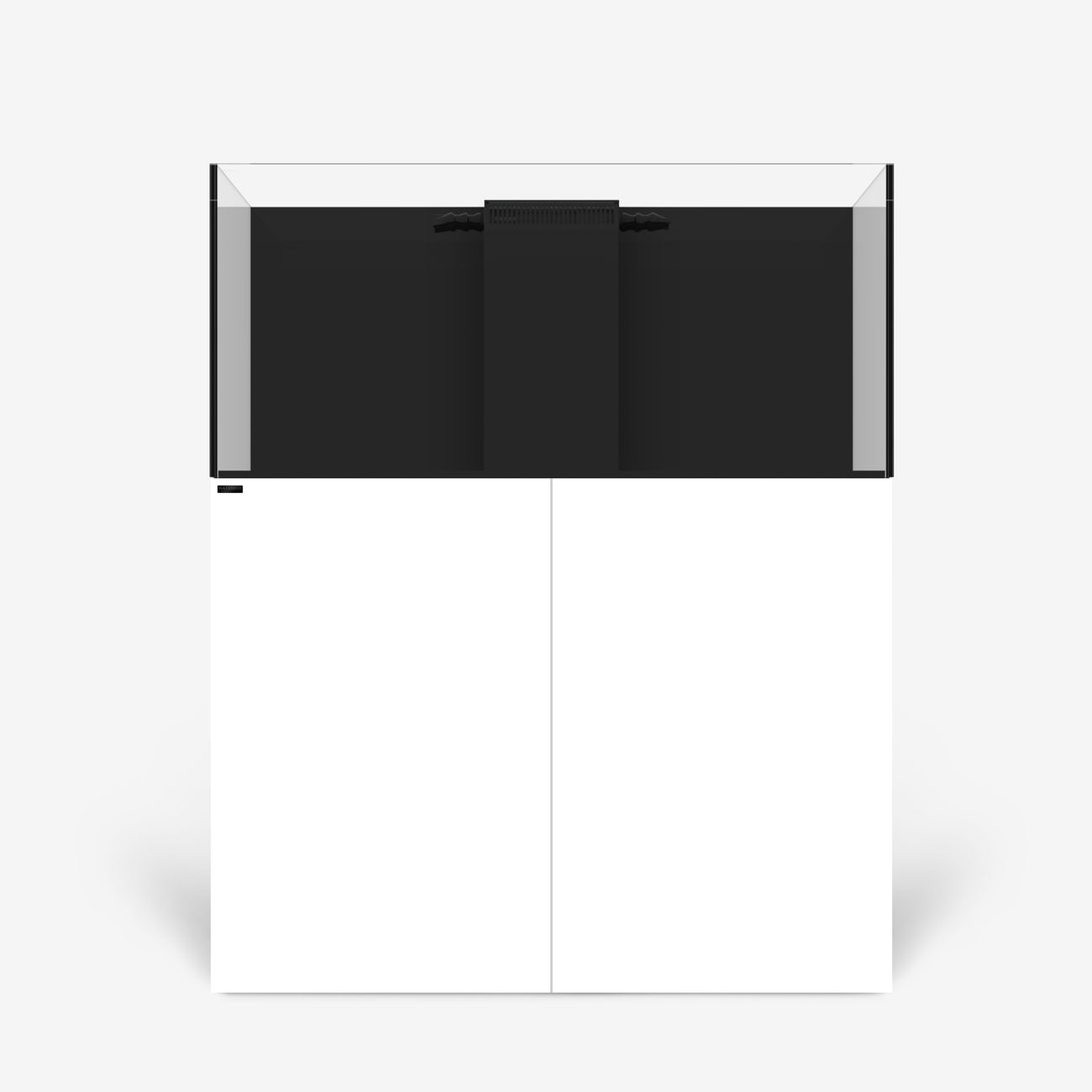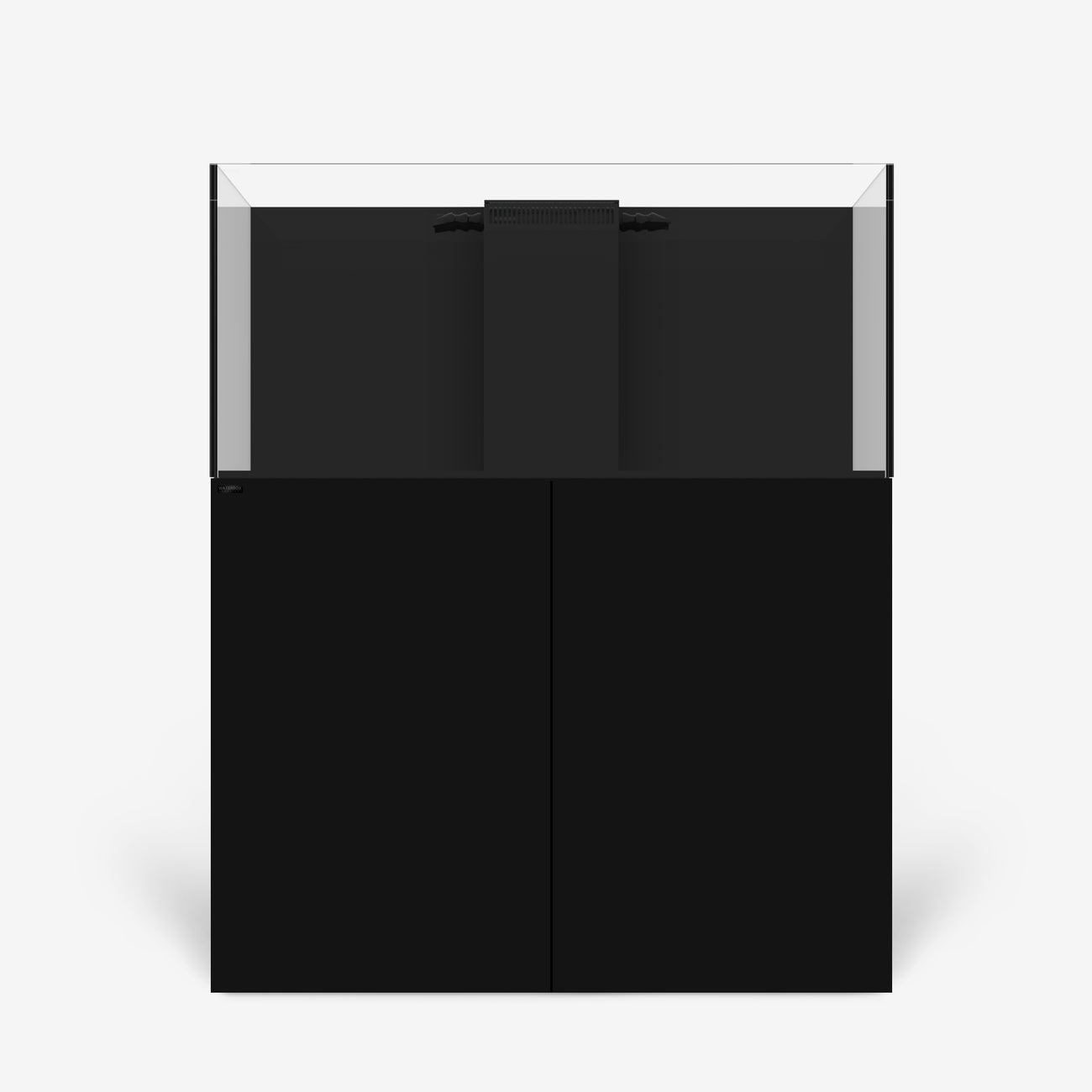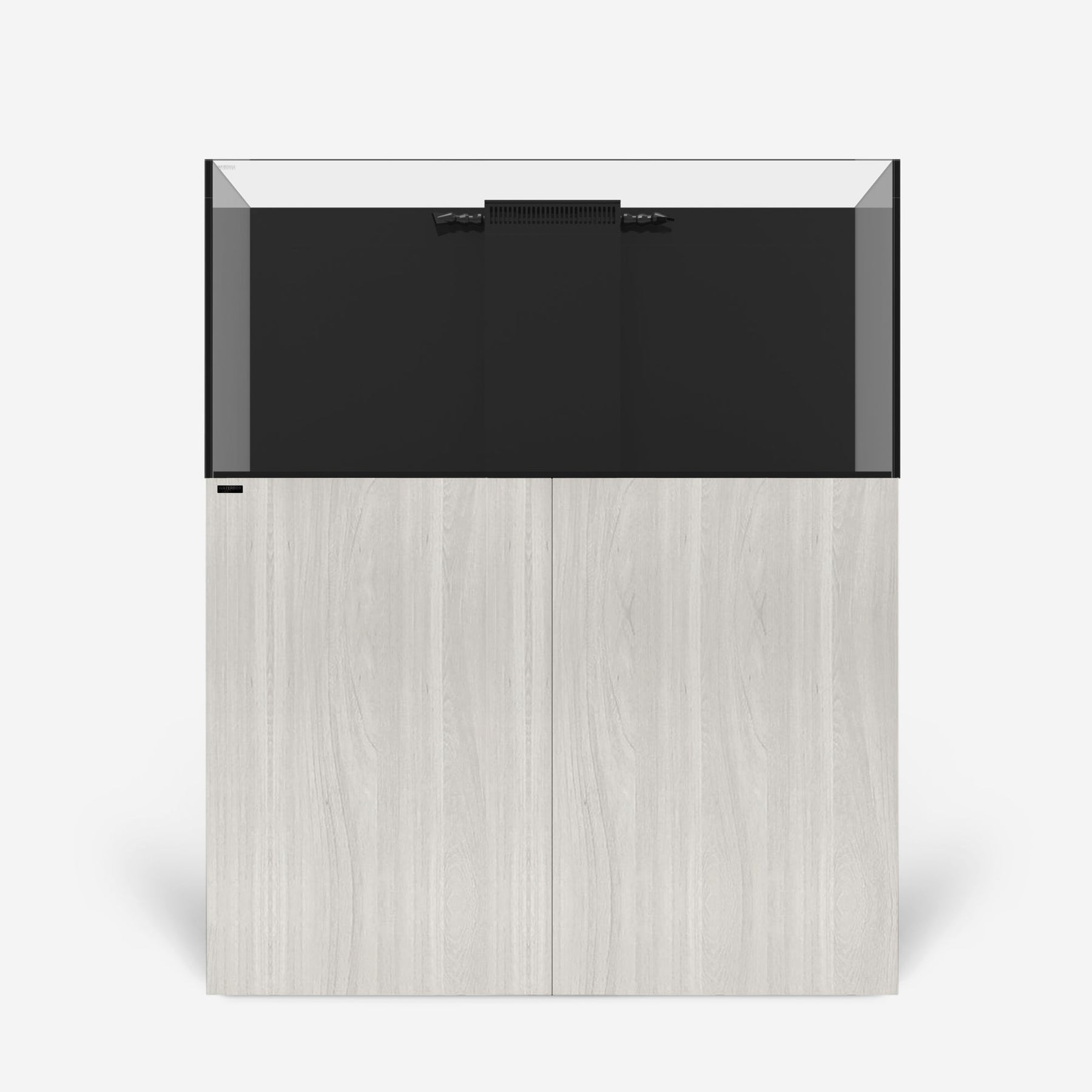 MARINE X 110.4 PLUS Edition
Waterbox PLUS™ Edition packages simplify designing your system, providing you with expertly paired lighting, filtration, pumps, and supplies. 
CORE: Kickstart your journey with the essentials. This package includes all the basic equipment you need to begin building your system.  What's Included
EQUIPMENT: Take your setup to the next level with our full equipment lineup. This package provides you with everything you need to build the ultimate reef system.  What's Included 
COMPLETE: The ultimate package for aspiring reef enthusiasts. With COMPLETE, you'll receive 100% of the equipment, salt, and supplies necessary to prepare your system for fish and coral. What's Included
Enhance your Waterbox even more.
Introducing the future of the Waterbox Aquariums® experience - the Waterbox PLUS™ Edition Aquarium Systems.
Designed with both beginners and seasoned hobbyists in mind, the Waterbox Aquariums® PLUS Edition are a complete package that offer more than just an aquarium.
PLUS CORE
Prime 16HD Reef (2)
Prime Flex Arm 12" (2)
Nyos Quantum 120 Skimmer
SYNCRA Silent 5.0
Mesh Lid System
PLUS EQUIPMENT
Prime 16HD Reef (2)
Prime Flex Arm 12" (2)
Nyos Quantum 120 Skimmer
SYNCRA Silent 5.0
Mesh Lid System
Nero 5
XP Aqua Duetto2
SCUBA ContactLess Submersible Heater 400 Watts
The Display
A Flawless Viewing Experience
Rimless
Rimless aquariums provide a modern look with an unobstructed viewing experience.
Ultra-Clear Glass
Offers 91% light transmittance and complete visual clarity up to 19mm (3/4").
High Strength Black Silicone
Creates clean lines and provides your aquarium with the longevity it needs.
Central Overflow
Dual returns and a removable weir comb allow for easy maintenance and just the right amount of flow.
The Plumbing
A Safe & Silent Operation
Safety Drain
Prevents overflowing of the aquarium.
Main Drain
Directs water to the sump filtration system.
Return Line
Equipped with dual adjustable nozzles for precise water flow.
The Plumbing
Easy To Assemble  
Downflow Drain System
Provides the ability to push higher flow rates through the drain.
Quick Connect Fittings
Assembly is quick and easy with no gluing required.
Precision Overflow Valve
Allows for precise adjustments through main drain ensuring quiet operation.
The Sump
Designed for simplicity and functionality
Filter Sock or Roller Filtration
Dual 4-inch filter socks which can easily adopt the most popular filter rollers.
Skimmer & Media Reactor Chamber
Ample space for the industry's leading skimmers and reactors.
RO Reservoir
Integrated reservoir for ease of maintenance using an electronic top-off system.
Return Pump Chamber
Adequate space for most common aquarium return pumps.
The Cabinetry
Strength and Durability
Unveiling our new marine-grade cabinetry system. Showcasing strength, durability, and corrosion resistance. With long lasting performance at its core, this series is engineered to stand the test of time.
Aluminum Framed
Constructed with 20 mm aluminum framing to easily withstand the weight and humidity of your aquarium system.
Laminated Finish
Laminated wood panels skirt the aluminum framing for a sleek, modern look.
Adjustable Leveling Feet
An easy and effective way to ensure your aquarium is level, front to back and side-to-side.
Accessibility
The open back design allows for optimal ventilation and easy cord routing.
Financing
Reef Now. Pay Later.
Waterbox now offers two convenient ways to pay for your aquarium purchase over time.
Product Model
MARINE X 60.2 Gen2
MARINE X 90.3 Gen2
MARINE X 110.4 Gen2
System
Height with Cabinet
1,400mm/55.6"
1,450mm/57.1"
1,450mm/57.1"
Total Volume with RO
211 L/55.6 gals
342 L/90.2 gals
418 L/110.5 gals
Display
Tank
Tank Dimensions
600 x 500 x 500mm
900 x 500 x 550mm
1,200 x 500 x 550mm
23.6" × 19.7" × 19.7"
35.4" × 19.7" × 21.7"
47.2" × 19.7" × 21.7"
Glass Thickness
10mm (2/5")
12mm (1/2")
12mm (1/2")
Aquarium Volume
136 L/36 gals
224 L/59.3 gals
301 L/79.6 gals
Glass Material
Ultra-clear Low Iron glass (front and sides)
Transmittance
91%
In-cabinet
Sump
Dimensions
510 x 410 x 380mm
800 x 410 x 380mm
20.1" × 16.1" × 15"
31.5" × 16.1 × 15"
Sump Volume
74 L/19.6 gals
117 L/31 gals
Glass Thickness
6mm (1/4")
6mm (1/4")
Skimmer Chamber
(Int. Dimensions)
308 x 258mm
388 x 343mm
12.1" × 10.2"
15.3" × 13.5"
Pump Chamber
(Int. Dimensions)
140 x 210mm
210 x 150mm
5.5" × 8.3"
8.3" × 5.9"
RO Reservoir
(Int. Dimensions)
140 x 183 x 359mm
210 x 243 x 359mm
5.5" × 7.2" × 14.1"
8.3" × 9.6" × 14.1"
RO Volume
9.2 L/2.4 gals
18.3 L/4.8 gals
Plumbing
Main Drain
DN20 (25mm/1")
DN25 (32mm/1-1/4")
Emergency Overflow
DN20 (25mm/1")
DN25 (32mm/1-1/4")
Pump Return
DN20 (25mm/1")
DN20 (25mm/1")
Nozzle(s)
2 x DN15 (20mm/3/4")
Pre-assembled Piping with Emergency Overflow
High Precision Flow Valve
Dual Return Directional Nozzles
2 x DN15 (20mm/3/4")
Filtration
225 Micron Fileter Socks
1 x 105mm/4" MESH
2 x 105mm/4" MESH
Filter Sock Silencers
1 x 105mm/4"
2 x 105mm/4"
Noise-reducing Overflow Lid
x 1
x 2
Cabinet
Cabinet Model
ALU 2420
ALU 3620
ALU 4820
Cabinet Dimensions
600 x 500 x 900mm
900 x 500 x 900mm
1,200 x 500 x 900mm
23.6" × 19.7" × 35.4"
35.4" × 19.7" × 35.4"
47.2" × 19.7" × 35.4"
Sump Compartment
(Int. Dimensions)
524 x 468 x 813mm
824 x 448 x 813mm
1,124 x 440 x 813mm
20.6" × 18.4" × 32"
32.4" × 17.6" × 32"
44.3" × 16.5" × 32"
Cabinet Framework
Anti-corrosion Aluminum Alloy
Door & Side Panels
18mm PVC Laminated Wood Particle Board
Bottom Panels
10mm PVC Board
Back Panels
6mm PVC Board
Cabinet Color
WHT-White, BLK-Black, ASP-Aspen
SUS304 Hinges
Leveling Feet
Optional
Accessories
Manifold Kit (Optional)
Manifold 15
(Single outlet)
Manifold 15 (Single outlet)
Manifold 15D (Double outlet)
Mesh Aquarium Lid (Optional)
MT MX 60.2
MT MX 90.3
MT MX 110.4